Customizable calendar in your ticketing tool
Service Desk | Ticketing Management | Configurable calendar
Information control
ServiceTonic offers you a configurable calendar in your Service Desk, which allows you to track activities, control your preventive maintenance and much more.
Additionally, you can link tickets with your calendar activities.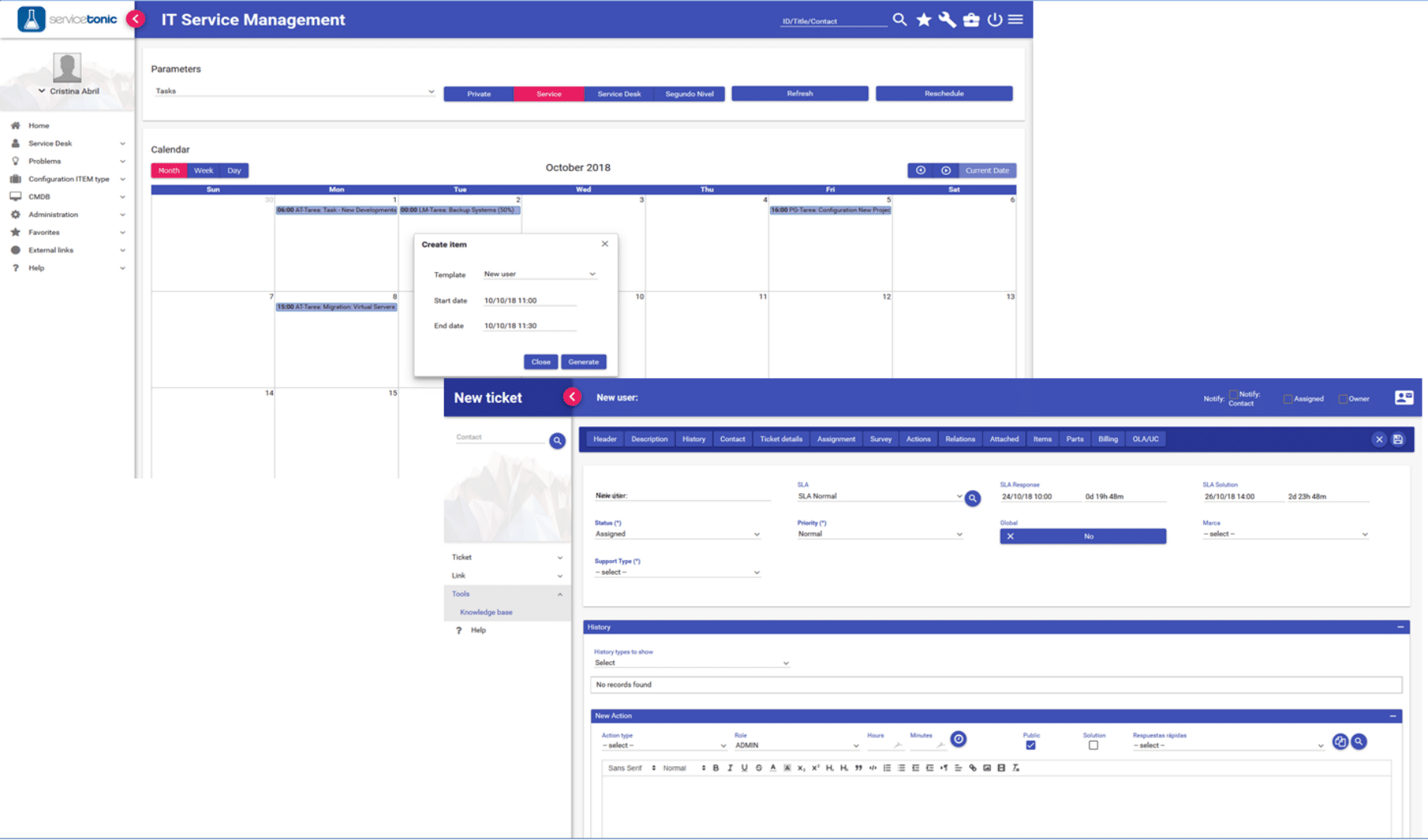 Configurable calendar
Control the information
ServiceTonic calendar gives you one place to follow up on relevant information associated with dates, including activities and expiration dates from Service Desk and Asset Management.
Activities
Day, month and week, activities and events, both service desk and inventory
Customizable
Customizable views with the desired date parameters.
Tracking
Ideal to follow up on service record activities, due dates, tasks, preventive maintenances, and guarantee expirations.
Links
Calendar events are directly linked to corresponding tickets and assets.
Drag & Drop
Drag & Drop for replanning, moving events, creating events, and editing events.
Booking
Works great for bookings: meeting rooms, projectors, laptops…
Calendar in your service desk
Customize the calendar on your service desk and keep track of registration service activities, due dates, tasks, preventive maintenance and warranty expirations, and much more.