Automation processes
Service Desk | Ticketing management | Workflows and business rules
Process and actions automation
Optimize your time by automating processes such as ticket distribution, defining custom notification rules, or even changing status values on a ticket.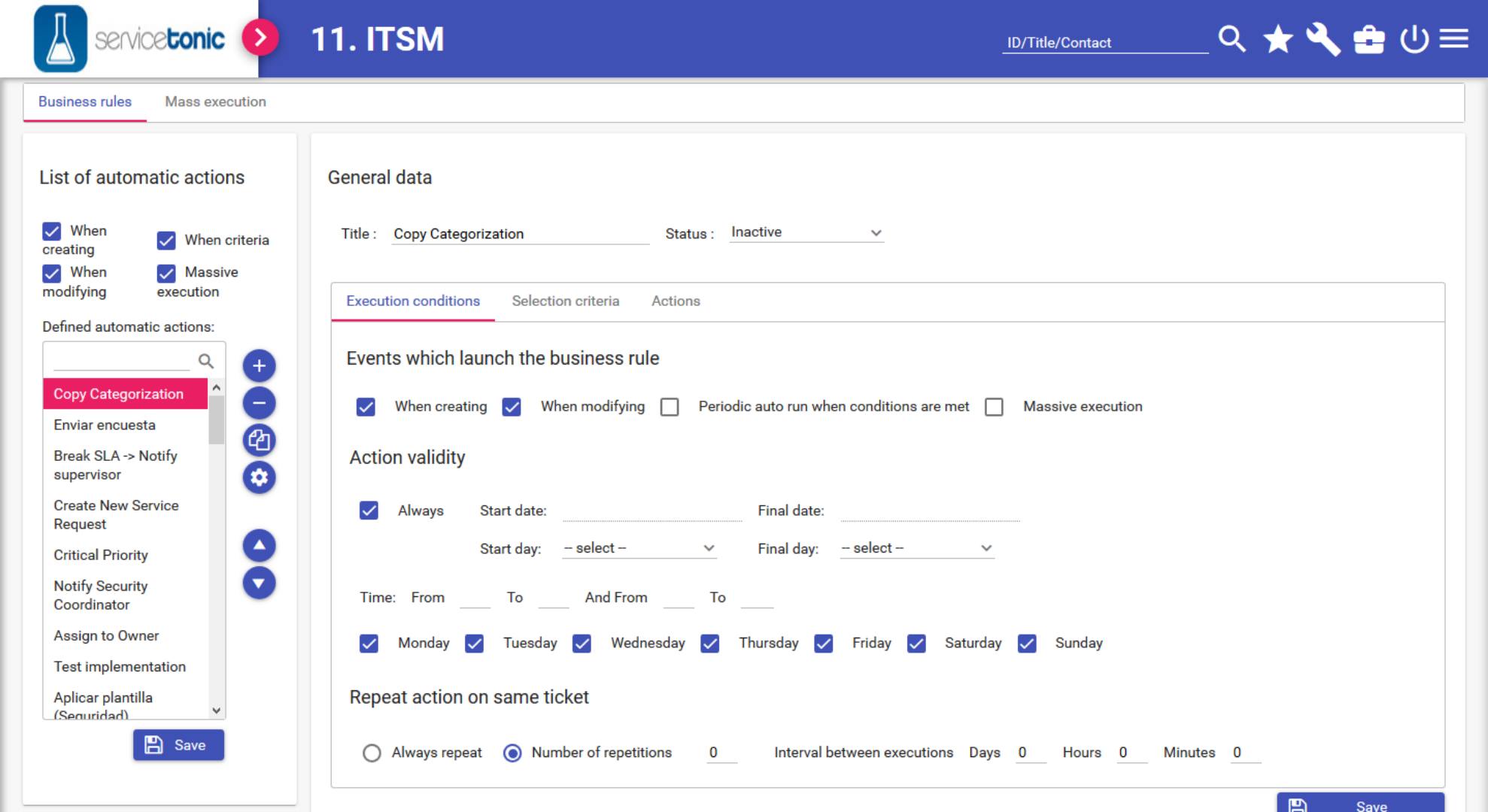 Process and task automation in the Service Desk
Process Automation
Business Rules automate the execution of processes and actions in the Service Desk. Define the conditions and actions that need to happen for a specific business requirement.
Support Team
Route Tickets to the right queue / support team
Automation
Define time-triggered automations.
Configurable
Set up custom notification rules (email and SMS)
Update Fields
Change field values and ticket status based on workflow criteria.
Auto-escalate
Auto-escalate tickets based on business requirements.
Customizable
Predefined actions on CMDB's and CI's assets
Create and automate business rules
How business rules allow you to streamline processes
Easy configuration
Define all the business rules you need tailored to each service's specifications.
Chained business rules: once a rule is applied, another is executed immediately.
Automated actions: Set up the actions a business rule will perform: ticket escalation, notifications, visual alerts, changing the value of ticket attributes…
Start now
Find out how ServiceTonic® supports you delivering superior service, working efficiently, and having happier customers.