Service Level Agreement (SLA)
Help Desk Software | Ticketing Management | Customer Service
Incident response and resolution
Even in the most demanding environments where incident or request response and resolution are required within a set timeframe.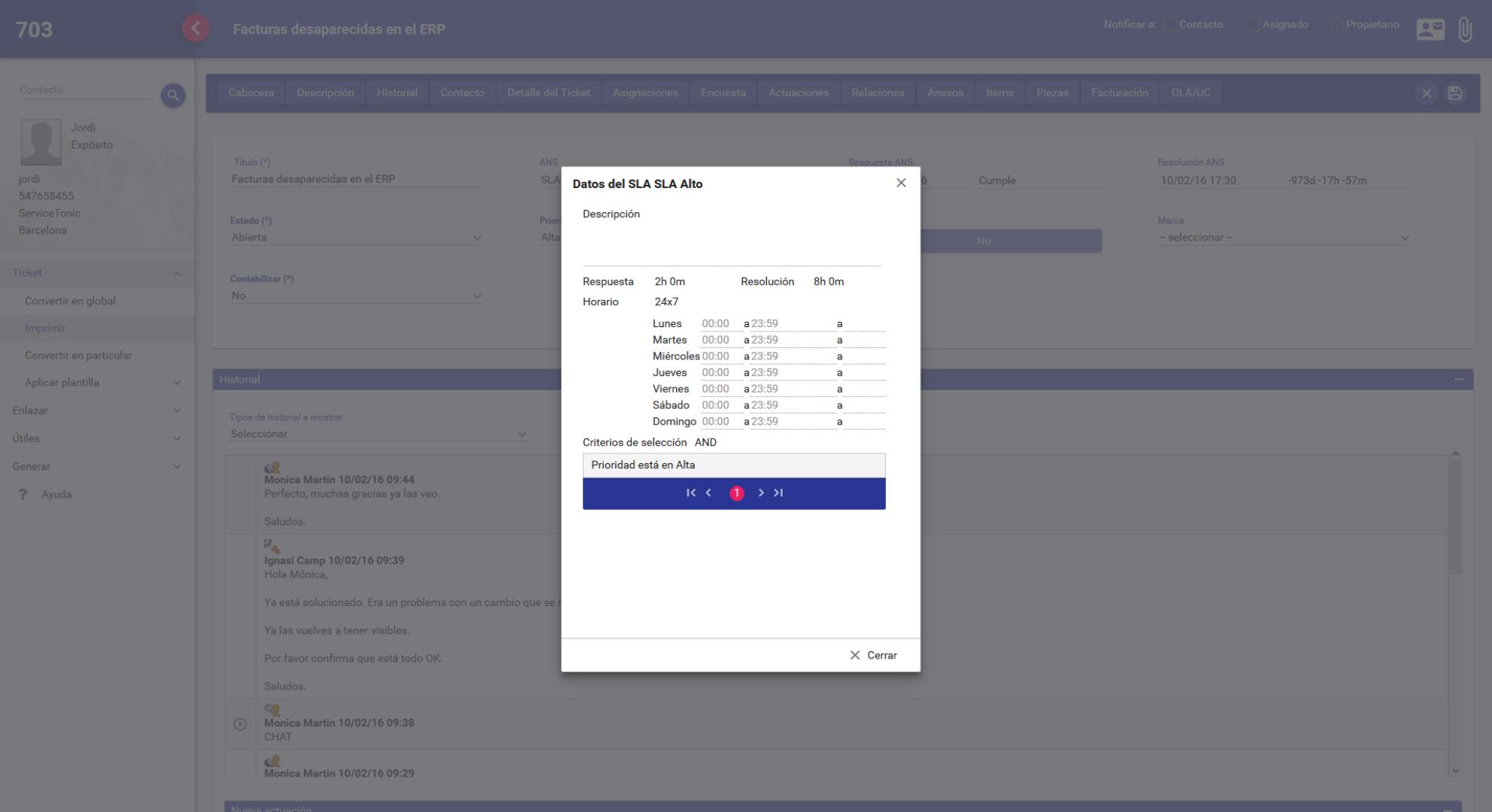 Meeting Customer Expectations
Controlling user expectations
Service Level Agreements (SLAs) define the service agreed between the provider and the customers. Using measurable indicators, we can regulate the service and control the fulfillment of the customer's expectations.
ServiceTonic allows you to automate the measurement of SLAs and the assignment of a specific priority or expected resolution time to a ticket.
Service SLA
Service SLA, for all tickets related to the same service.
Customer SLA
Customer SLA, for all tickets of the same customer, group of customers or business area.
Multilevel SLA
Integrates conditions of differentiated service and customer SLA, avoiding duplication.
Configuring SLAs with ServiceTonic
Define different SLA levels for your customers through our application
Flexible configuration with SLA Hibernation
Define multiple SLAs, according to your needs (by service category, contact type, priority, etc.).
Define the statuses that are not taken into account in the calculation of an SLA, for example "Awaiting user response".
OLA / UC
OLA / UC management system that will allow you to avoid risks of non-compliance with the SLAs that you as a service provider have agreed to with your customers.
Manage one or several OLA's and UC's in each SLA allowing you to exploit the level of compliance of each of them independently.
Use OLA's and UC's to make decisions and the necessary adjustments in order to maximize the level of compliance with your SLA's.
Start now
Find out how ServiceTonic® supports you delivering superior service, working efficiently, and having happier customers.