ServiceTonic Help Desk software at your fingertips
Mobility | Help Desk Software | Customer Service
Access to ServiceTonic from any mobile device
Use ServiceTonic on your mobile device without having to download any app or worry about updates, letting you manage your service anytime even if you are on the go.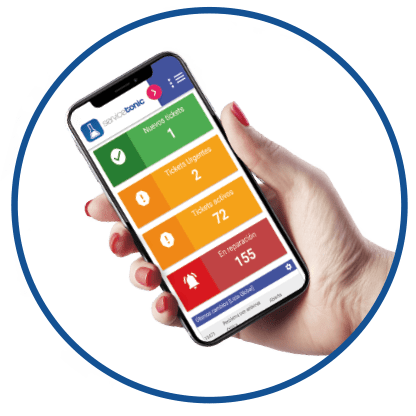 Access the Service Desk from your mobile
Access
Accessible from any mobile devices (iOS and Android).
Access to technicians
With ServiceTonic agents can manage their tickets and customers can access the customer portal any time and from any location.
Out of the box mobility
Fully responsive mobile application, with no need to configure anything
Accesible From Any Mobile Device
Available on Android and iOS devices
Always updated: No need to download apps or worry about updates
Very fast and easy-to-use
Available for both agents and customers (customer mobile portal)
Quick actions available for agents simply swiping the smartphone.
Use the smartphone camara to take pictures and attach them to tickets
Help desk software on your cell phone
ServiceTonic® is an application 100% adapted to be used from any mobile device, being able to control all tickets from anywhere and at any time.