Improve the Quality, Speed and Efficiency of Your IT Service
Help Desk software | ITIL | ITIL best practices
ITIL-based problem management
Improve the quality, speed and efficiency of your IT service provided by automation through the ITIL-based problem management process.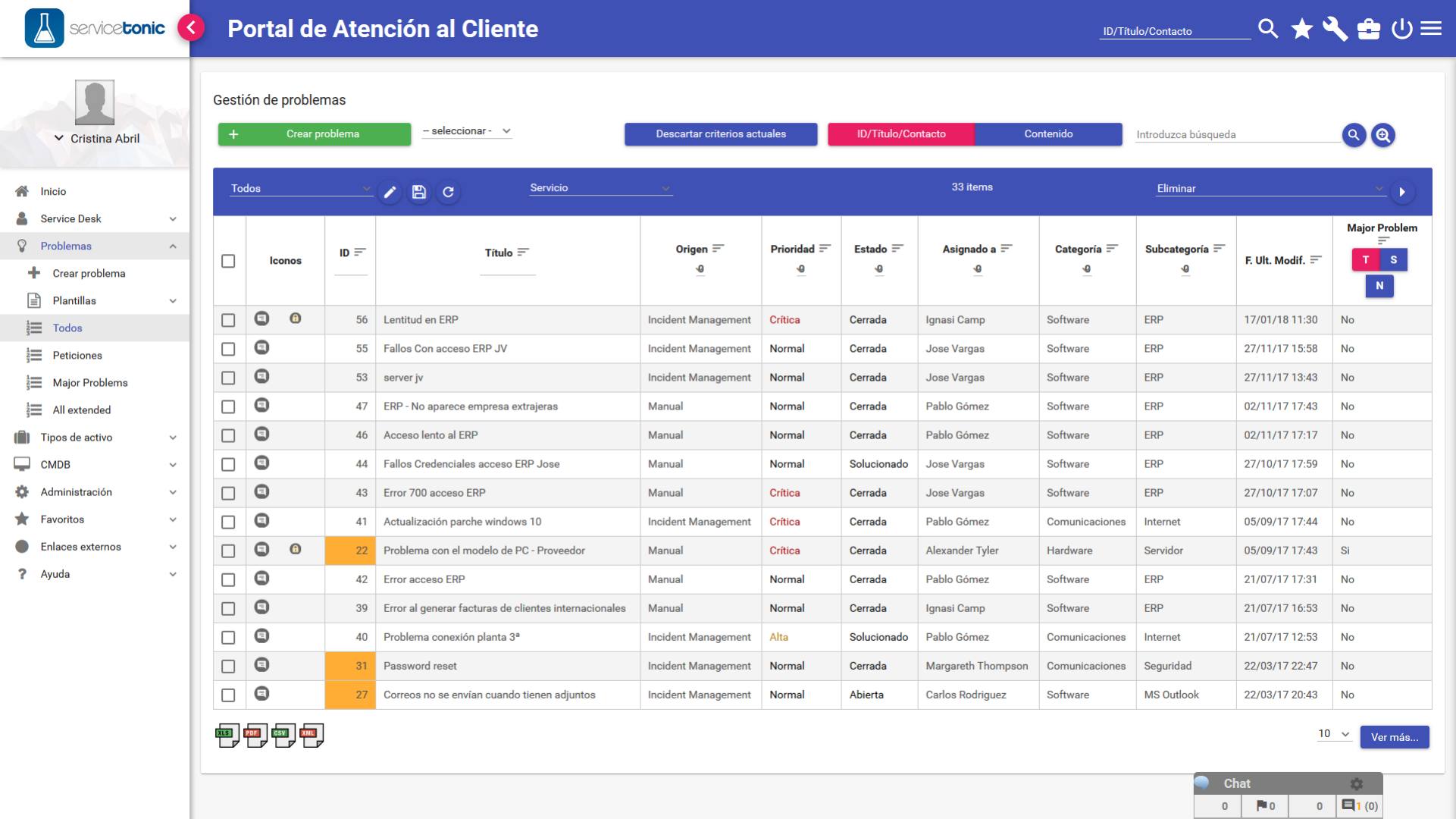 ITIL Methodology
Increase the quality and efficiency of your services
ServiceTonic was developed in accordance with the philosophy that problem management should be aligned with best practices.
The model used is ITIL and the best practices specified in the Problem Management Process Model.
Links
Link Problem Management with Incident Management and CMDB.
Relations
Workarounds found for a problem will be automatically transferred to related tickets.
Solutions
When a solution is found notifications are automatically sent to all related incidents.
Generate Problems
Generate problems directly from tickets (incidents) manually or by using business rules.
Start now
Find out how ServiceTonic® supports you delivering superior service, working efficiently, and having happier customers.