Integration with your LDAP directory
Service Desk | Integration with corporate systems
Integration with user directories
With ServiceTonic you can link the contact list to user directories, or even work with multiple contact lists.
You can also integrate with external software to retrieve data from them.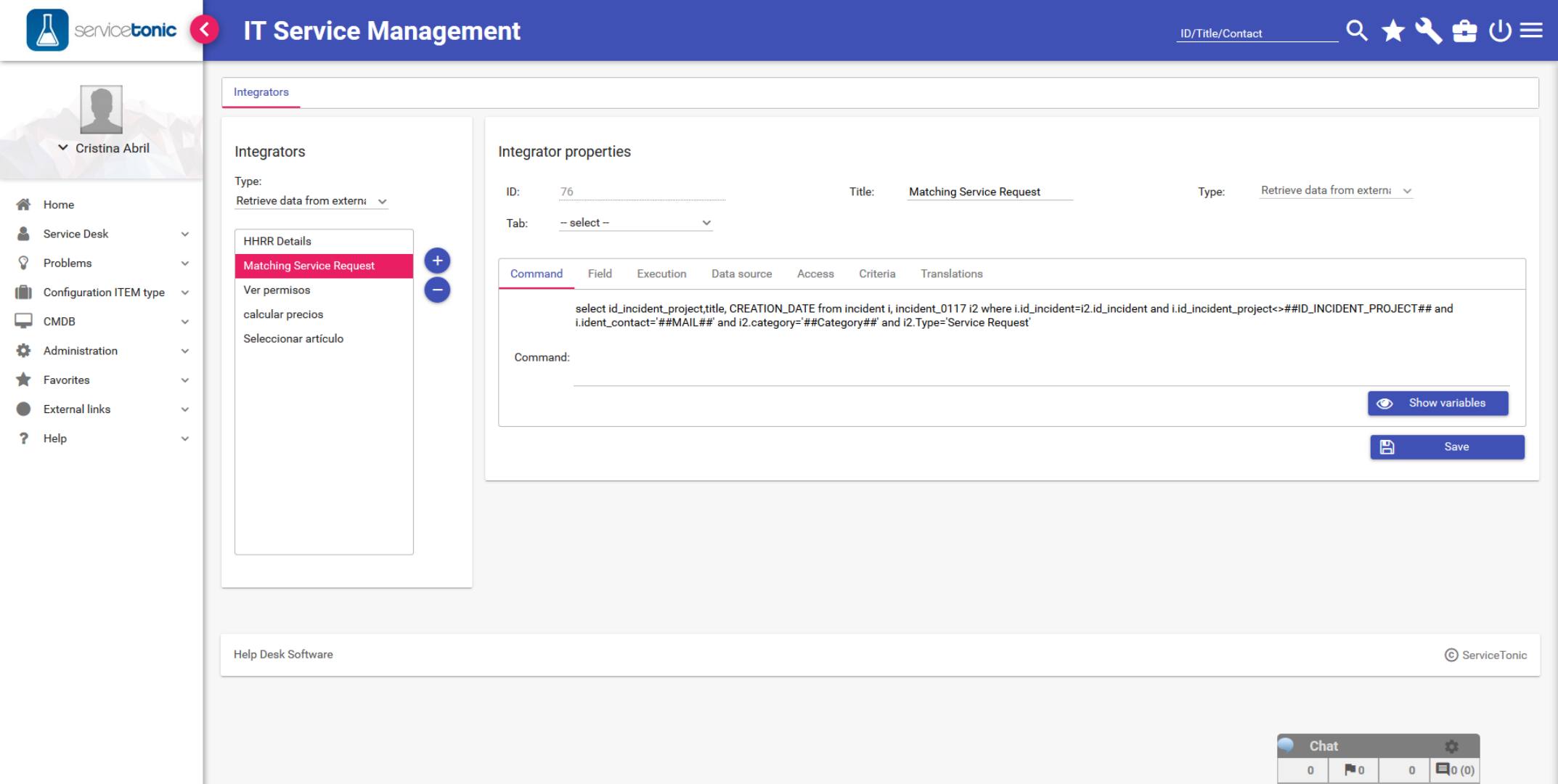 Easy integration with corporate systems
Compatibility with user directories
ServiceTonic provides complete integration with your LDAP User Directory (MS Active Directory and Open LDAP), corporate email server, corporate data bases and easy integration with any other third-party business software.
Link Contact List
Link Contact List to corporate directories of users, whether based on LDAP or corporate databases.
Multiple contact lists
Work with several Contact Lists at a time. Define login access based on dynamic contact lists.
Databases
Lookup on corporate databases and integrate returned data into a ticket.
Dynamic Links
Define dynamic links to external URLs using variables assigned to ticket fields.
Integration
Execute OS commands or scripts or scripts to integrate with external software or to retrieve data from them.
Start the integration with your corporate systems
Find out how ServiceTonic® can integrate the software with your corporate systems, such as email or LDAP directory