Remote control allows you to access your customers' facilities
Service Desk | User Experience Optimization
Remote control to your customers' facilities
With ServiceTonic© you have the possibility of accessing your customers' equipment, offering multiple advantages such as:
Fast incident resolution
The resolution of all kinds of doubts
Avoiding mistakes like "I don't understand you", "I don't know where what you're asking for is".
Online training for the client to be completely autonomous
These actions will allow you to offer your customers a great user experience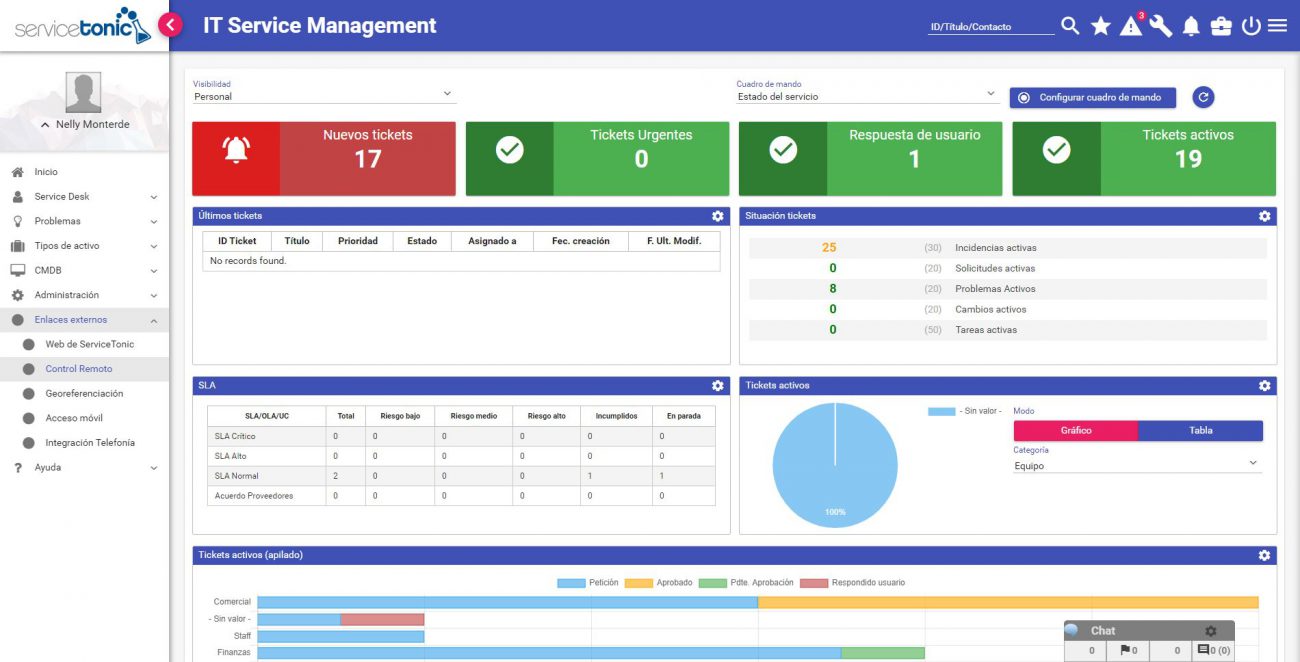 Control a computer remotely
Display the remote PC's desktop on the screen of your local PC.
This Integrated Add-on Module allows you to remotely access a computer using your own mouse and keyboard, provide effective support and remote desktop assistance.
With ServiceTonic's remote module you can see your customer's screen and fully interact with the remote desktop.
Remote Assistance
Request remote access of multiple computers, view attached monitors, and use advanced screen sharing tools.
Control
Manage a computer as if you were sitting right in front of it.
Transfers
Transfer files between local and remote computers.
Remote control of your customers' computers
Control your customers' computers remotely and immediately resolve any issues they may have. Optimize your customer service with ServiceTonic©.