Knowledge Database and FAQ
Service Desk | Ticketing Management | Internal Knowledge Repository
Knowledge Management within your Help Desk Software
Create and use a powerful Knowledge Base for agents. Also share it with your customers partially or totally, helping to reduce the number of tickets and calls as well as to optimize internal support tasks.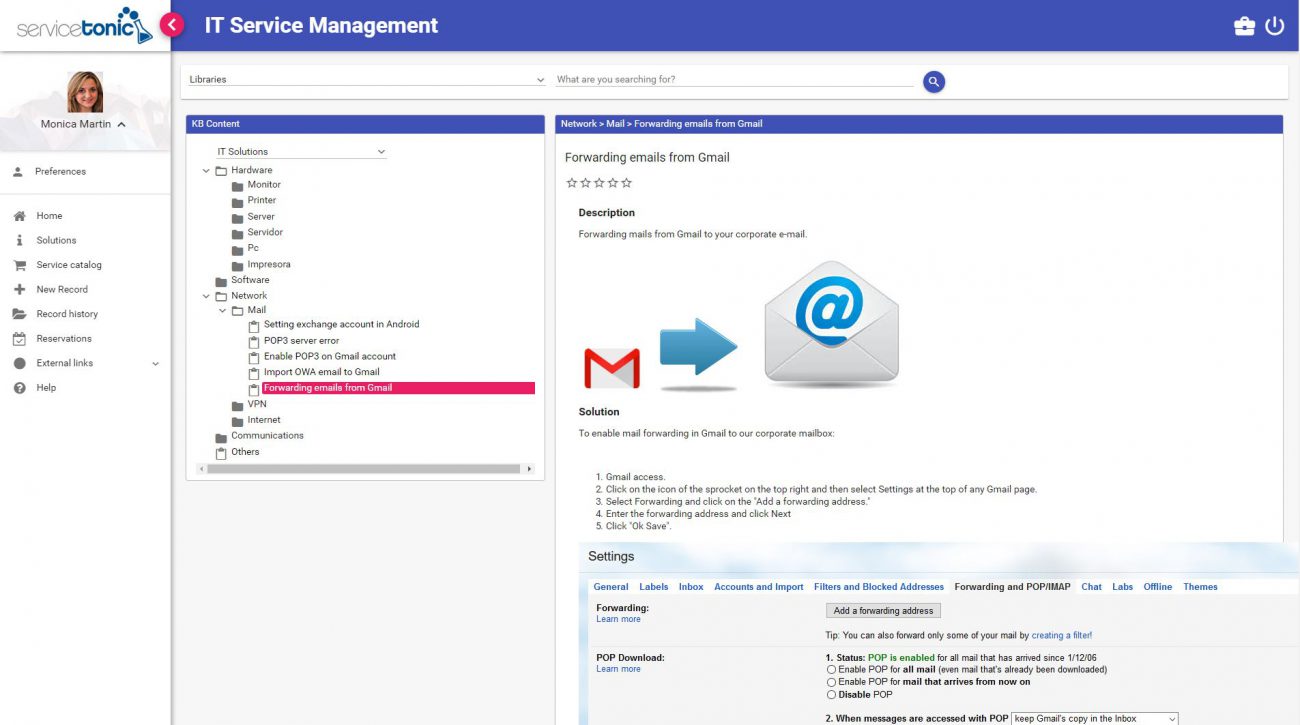 Knowledge base
Internal Knowledge Repository
The Knowledge base is the repository of the internal knowledge of the company and is easily accessible.
It is accessible by the agents from the Service Desk and for the users from the Web Portal.
HTML Ready
Includes an HTML editor to edit themes and link attachments.
Multiple Knowledge Bases
Create Multiple Knowledge Bases and Custom Permissions.
Documents
Attach Documents to Every Article.
Tags
Add Tags to Articles for Improving Search Accuracy.
E – mail knowledge
Email Knowledge Articles to Users (They Can Read the Article without enter the System).
Integration
Strong Integration with the Ticketing Solution Both For Agent and End-User.
Solutions
Auto Prediction of Solution when the User is Creating a Ticket.
Start now
Find out how ServiceTonic® supports you delivering superior service, working efficiently, and having happier customers.