Presentation of the ServiceTonic collaborative tool: ForumTonic
ServiceTonic offers its collaborative tool, ForumTonic, so team members can communicate with each other, regardless of their physical location.
Collaborative tool for efficient workspace management
Effective communication between team members is essential for the smooth running of a company. There are currently many tools that facilitate such communication, such as email, telephone, or instant messaging, but ServiceTonic also offers a collaborative tool included in its help desk software.
Our collaborative tool, ForumTonic, allows the members of a team to generate work spaces where they can discuss new ideas, improvements, propose solutions and have a communications channel, as well as being able to share all types of documents.
The only requirement to be able to work with this collaborative tool is to have a device with internet access, this allows access to ForumTonic from a laptop or from a mobile device.
Now physical distances are no longer a barrier to working efficiently.
Access to the collaborative tool ForumTonic
Following ServiceTonic's philosophy, this collaborative tool will be accessed by those agents whose role allows them to do so.
In this way, it is possible to assign roles that can create the whole content structure of ForumTonic, roles that can only consult the content or roles that can create open or closed communication channels, as needed.
Thanks to this philosophy, it is possible to create as many workspaces with channels or topics as needed in the collaborative tool for a good communication management.

How does ForumTonic work?
The functioning of ServiceTonic's collaborative tool is simple:
The communication will be ordered in a tree shape, this way you start from a workspace that can be common to all the members of the team with different channels, which can be open or closed, each one with access to some roles or others and these in turn will have one or several topics that will allow you to arrange the discussion space based on topics.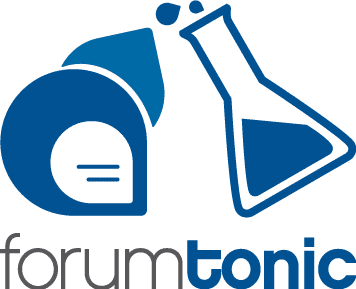 Benefits of having a collaborative tool in a Help Desk software
Having the collaborative tool, ForumTonic, in the ServiceTonic help desk software provides multiple benefits:
1. One single application:
By having the workspace incorporated within the same help desk software, users and/or agents, when notified of a new message, do not have to leave the application to open a new one. This allows for agility in both communication and production.
2. Workspaces depending on the service
Even with a single ServiceTonic installation, you can have all the necessary services depending on departments or internal needs of the company. This will mean that some agents can access one service or another. Thanks to being able to create workspaces in one or more services, it is possible for agents with access to one service to access workspaces configured in another. All this will depend on the configuration of ForumTonic according to the requirements of the company.
3. Instant communication
Thanks to the browser and desktop push notifications, as well as the badges, ForumTonic will notify each new message in the topics where users or agents are subscribed. There is, however, the possibility to deactivate these notifications directly from the topic in case you do not want the collaborative tool to notify you of new messages.
4. Discussion spaces that add value to the company
Discussion spaces can have as many uses as the company needs. In this way, a system of continuous improvement and management of ideas can be implemented from this tool.
5. Direct messages between team members
As we have seen before, the ability for team members to communicate between themselves is essential for the good functioning of the company. This is why in ForumTonic you can send direct messages to a user or agent subscribed to the workspace.
6. Access according to roles or teams
In companies where there is a hierarchical structure among their members, it is necessary to give access, both to workspaces and channels, depending on the roles and teams of which the agents are part.
This allows, for example, for the members of the IT team to only see their channels and not have, for example, access to the channels of the marketing or HR department.
In addition, role-based permissions will allow agents to create channels, topics, edit them, delete them, or participate in certain topics.
7. Private channels
The ForumTonic collaborative tool also allows the creation of private channels, where instead of grouping agents according to their role or team, members will be added individually.
This allows a private channel to be generated, for example, with members of the sales, marketing and management teams.