How to implement digital transformation in a company is one of the great challenges businesses are facing in recent times.
Before understanding why digital transformation should be applied in any company, it is essential to understand the concept of "digital transformation". At ServiceTonic we already talked about this concept in the article "What is digital transformation", in which we explained the digital transformation of companies as the ability to reinvent the company using technology in every aspect, and defining a business strategy that changes the working methods taking into account the new rules derived from the use of digital technology.
The key to understanding the importance of implementing digital transformation in companies is that they must adapt to a change of business model in order to adjust to a new situation, such as working remotely.
Why apply digital transformation in a company?
There are several reasons to apply digital transformation in companies, one of them is their modernization, since those businesses that do not benefit from digital transformation processes will maintain obsolete and unprofitable jobs. Another reason that should be taken into account to adapt the digital transformation in a company is the increase of its competitiveness compared to its competition, while increasing the degree of satisfaction of its customers, who can be served from anywhere and at any time.
As previously stated, the application of digital transformation in companies will allow workers to carry their working duties remotely, either from their homes or from any place with internet connection.
This has a number of advantages, such as:
Attracting talent: more and more, employees are looking for the convenience of being able to carry out their work from wherever they consider appropriate, either to reduce travel costs, time or simply looking for the convenience of being able to work from home. Offering this possibility is a way of attracting all types of talent, it is a big incentive.
Employee loyalty: if the employee has the ability to choose where he/she prefers to work from, he/she will not have to look for any job that offers this opportunity and will commit to the company just as the company has committed to the possibility of letting him/her choose where to work from.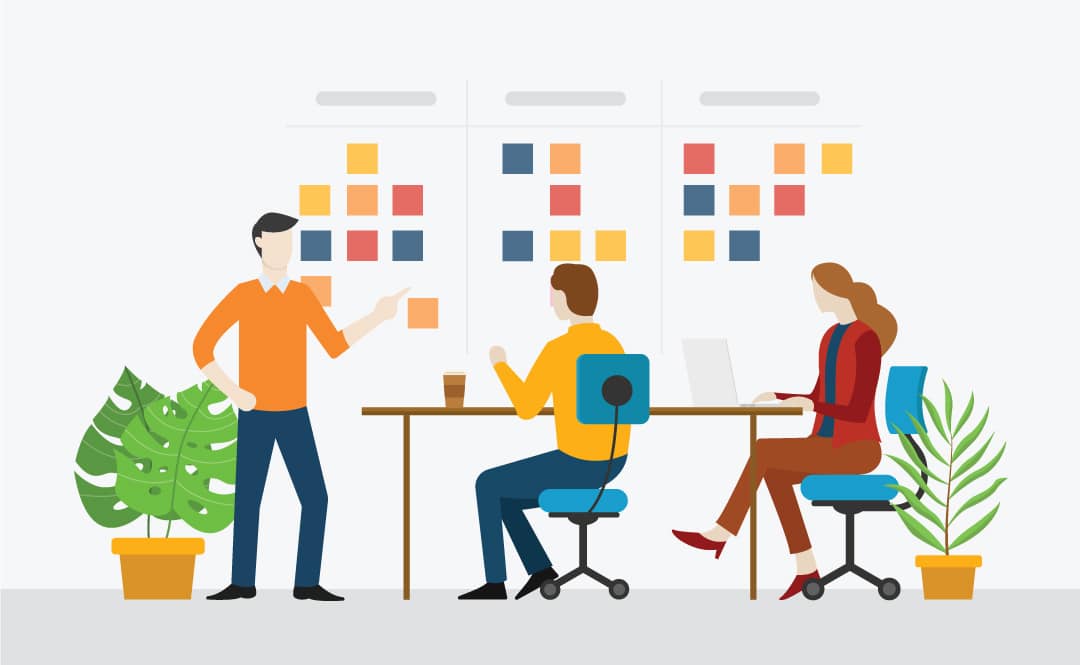 Benefits of digitization adaptation for the company itself
For the company, the benefits of applying this digital transformation include generating competitive advantages in the short and long term.
Some of these advantages are:
Competitive companies
Improved efficiency of processes among workers
Ability to provide immediate response to customers and users, regardless of location, for both agents and customers themselves, since by facilitating the communication channels, they can make inquiries from the application with only an Internet connection.
In the previous article we also talked about the critical success factors for digital transformation, something that companies that want to implement digital transformation should also bear in mind.
How to apply the digitization process in companies?
Now that we understand what are the reasons to apply digital transformation in a company, let's see how to carry it out.
What we must keep in mind is that these processes will not happen overnight, nor is there a single master formula for all companies, each one is unique and each one will need a specific time and tools to carry out this transformation.
The process will involve two completely different but indispensable actors: people and technology.
First of all, the involvement of both managers and employees is indispensable for the implementation of digital transformation, because without them, no matter what technology is used, it will not work. A new culture is needed in which transformation is the basis of the natural way of working.
And second, but just as important as human value, is technology. Companies must choose a technology that supports and covers the needs of all their areas, be it for the IT department, HR, or Customer Service.
ServiceTonic's Digitization Platform
ServiceTonic, as a help desk and service management software, offers a Digitization Platform that allows you to quickly and efficiently digitize different areas of the organization in any type of company.
Thanks to the different functionalities that ServiceTonic incorporates, such as a multi-channel service desk, ticketing, process automation and information management, combined with the no-coding philosophy that allows adaptation to the requirements of each digitization process without the need for programming, we facilitate digital transformation in a fast and agile way in multiple departments.
Among the departments where we can apply ServiceTonic's Digitization Platform are the following:
Marketing
Legal Department
Sales
Managed Services
You can learn more in our article: areas in which ServiceTonic helps in your digital transformation.
Assessing the company's digital transformation
In order for a company to assess whether the implemented digital transformation is actually delivering benefits, several key performance indicators (KPIs) must be applied to obtain results.
These indicators can be:
Customer loyalty: this is one of the most noteworthy points, since without their loyalty, the transformation will not work. If an increase in loyalty and satisfaction is detected, it will be an indicator that these digitalization processes are working.
Employee satisfaction: employee satisfaction will be reflected both in the treatment of the customer and in the increase in productivity of the company. Asking them and taking an interest in their status is necessary to know the status of the transformation in the company.
Reduce processing and resolution times of incidents or requests.
Cost optimization: Digitization brings associated cost optimization, which in some cases is transformed into cost reduction and in others into productivity increase.
Any other indicator that the company, due to its casuistry, believes necessary to apply.
Once the KPIs have been collected and the results of this analysis have been obtained, it is necessary to evaluate the processes of the implementation of the digital transformation, such as reassessing new objectives or re-evaluating the progress that the company is making.
Apply digital transformation in your company with ServiceTonic
If you want to use ServiceTonic's technology to provide your company with a digital transformation that will bring you benefits, ask us for a free, personalized demo.